Blockchain games are on 🔥🔥 and Splinterlands is one of them. Splinterlands is one of my favorite games so far. If you are new to this game, read this. In this splinterlands review, I am going to share one of the gameplays and talk about some cards I used. Hope you enjoy it!
Featured Card: Goblin Psychic
Goblin Psychic is a common earth magic attacker/healer with 'Tank Heal' ability. It costs 6 mana, and on level 1 it has 2 magic attack, 1 speed and 3 health. Its attack and speed stats do not increase when leveling up, however health stat increases and it gets 3 more abilities, which are affliction, silence and dispel. It can only use tank heal and affliction ability in the silver league.
 Click the image above and watch the battle!
The battle was held in the silver league. The mana cap was 44 and the rulesets were 'Equalizer' and 'Holy Protection'. I picked a dragon team with earth splinter monsters. The cards that I used were; 
– Kretch Tallevor
– Goblin Mech
– Sand Worm
– Venari Seedsmith
– Mushroom Seer
– Goblin Psychic
– Void Dragon 
The enemy team was a death team with Thaddius as a summoner. The cards that the opponent used were;
– Thaddius Brood
– Bone Golem
– Venari Bonesmith
– Sand Worm
– Dhampir Stalker
– Mantoid
– Silent Sha-vi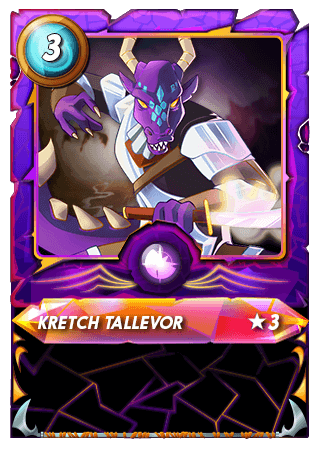 Kretch Tallevor is an epic summoner without any buff. Cheaper Dragon summoners usually cost 4~5 mana, however Kretch only costs 3 mana. This saved mana may be used to place one or two more low-cost monsters.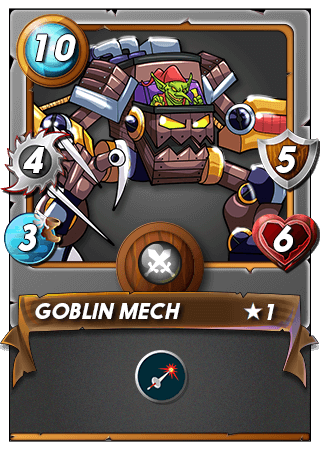 Goblin Mech is a powerful neutral tank. It has high attack, speed and armor, but relatively lower health. It will be finished off fast when you expect a magic team as an enemy, however it will be very powerful in other battles, especially in rulesets like 'Melee Mayhem', 'Equal Opportunity' and 'Super Sneak'.  
Sand Worm is a strong sneak attacker with 5 melee attack. It has low speed so expect it to miss from time to time. However, when it does not miss, it can finish off enemies with a few blows. Due to its low speed, it is very powerful in the 'Reverse Speed' ruleset.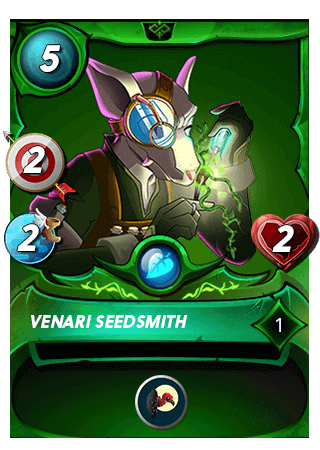 Venari Seedsmith has a nice 2 ranged attack from level 1 and 'scavenger' ability. I like to put it in the middle positions of my team, in front of healers, to give it some time to grow its health. By the time it reaches the front after all the tanks have died, it will have sufficient health and be healed with a great amount by healers.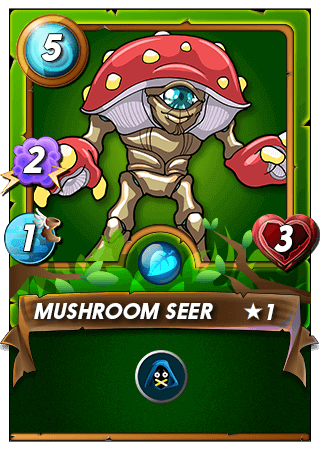 Mushroom Seer is one of the essential cards when dealing with a magic enemy team. Although it has low speed and health, its silence ability can often be a game-changer. Due to its low speed, it is useful in the 'Reverse Speed' ruleset. 2 magic attack from level 1 is also quite nice.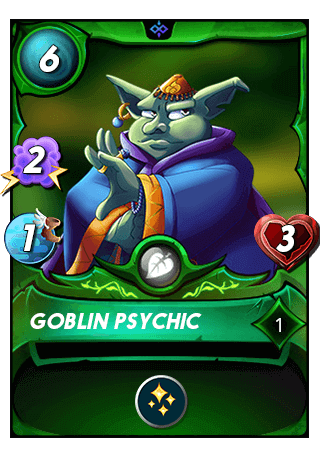 Goblin Psychic is a magic attacker and a healer in earth splinter. Healers are important and essential in most of the battles. The essential healer in earth splinter was Wood Nymph before Goblin Psychic came out, however now we have one more option. Goblin Psychic costs 2 more mana than Wood Nymph but it has 2 magic attack from level 1. Even though it is less prettier, I personally prefer Goblin Psychic.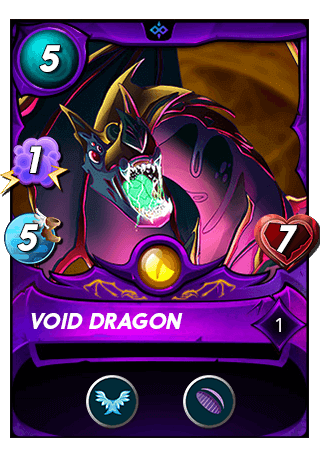 Void Dragon is a legendary dragon monster in Chaos Legion Edition. It is a good tank against magic attacks due to its void ability. It also has flying ability and 5 speed on level 1, which lets it often evade melee and ranged attacks. 
Click the image above and watch the battle! 
■ Tell us about your lineup. Explain why you put each card in that position and why they are a good fit with the monster. 
My main tank was Goblin Mech and it was placed in the front end. I placed Void Dragon in the back end to protect main attackers and the healer from possible sneak attacks. Goblin Psychic was in the second from the back so that it can keep healing the monsters in front of it. Sand Worm, Seedsmith and Mushroom Seer were in the middle positions.
■ Did your strategy work? What will you try differently next time?
I put Mushroom Seer in my team in case the enemy was a magic team, however it wasn't. Other 5 cost monsters would've been more helpful in the battle. On the other hand, placing Void Dragon in the back end was a great choice because the enemy had 2 strong sneak attackers. Void Dragon evaded a lot of sneak attacks in the battle. 
The only weakness of Goblin Mech is low health, which means its stats other than health are great. That is why I like to use it in the 'Equalizer' ruleset. The reason I put Sand Worm in my team was the same as well. It has low health but high attack. 
Vernari Seedsmith was in the middle of the team because I wanted to give it enough time to gain some health before it reached the front. Healers are also very important and strong in the 'Equalizer' ruleset. Healers are more effective in the back side however it is better to not put them in the back end position, because there might be sneak attackers in enemy teams.
■ Do you like the monster? Why or why not?
Goblin Psychic is a powerful healer. It is not only a good healer, but also a powerful magic attacker. I used to put Wood Nymph in my team as a healer, but Goblin Psychic is somewhat stronger. I often see teams with Goblin Psychic beat ones with Wood Nymph. However, they are both useful in different situations, and sometimes teams with 2 healers are quite hard to defeat.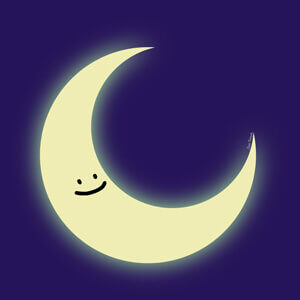 I'm really enjoying the game! All the beautiful cards, strategies and battles are fun and exciting. How about you? Are you enjoying the game as well? If you are not playing the game yet, come join here. It is so much fun and you will love it!
In the next article, I will talk about other monsters and battles. Stay tuned! See ya.
#splinterlands #play2earn @splinterlands @play2earn