Blockchain games are on 🔥🔥 and Splinterlands is one of them. Splinterlands is one of my favorite games so far. If you are new to this game, read this. In this splinterlands review, I am going to share one of the gameplays and talk about some cards I used. Hope you enjoy it!
Featured Card: Wood Nymph
Wood Nymph is a common earth healer/magic attacker with 4 mana cost. It has the tank heal ability on level 1 and gets the strengthen ability on level 6. You can use max level 5 Wood Nymph in the silver league, and you need 25 cards for level 5 Wood Nymph.
 Click the image above and watch the battle!
The battle was held in the silver league. The mana cap was 16 and the ruleset was 'Holy Protection'. I picked an earth team with Mylor as my summoner. The cards that I used were;
– Mylor Crwoling 
– Unicorn Mustang 
– Furious Chicken 
– Wood Nymph 
– Mycelic Morphoid   

The enemy team was a death team with Thaddius as a summoner. The cards that the opponent used were;
– Thaddius Brood
– Cursed Windeku 
– Life Sapper
– Carrion Shade
– Undead Badger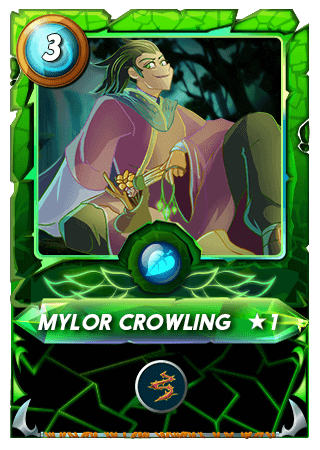 Not many words are needed for Mylor Crowling. Mylor is the robust and powerful earth summoner with 'super' thorns which will carry you to silver smoothly. Since it is a little expensive, I recommend you to not buy it and just rent it!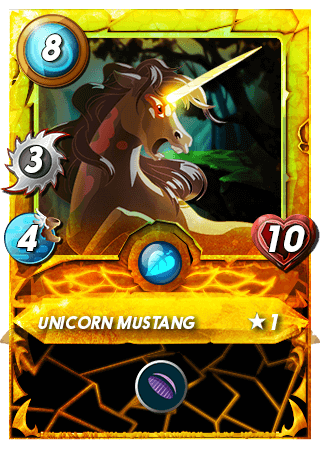 Unicorn Mustang is a strong earth tank/melee attacker. It is one of the essential cards in earth splinter because of its void ability and overall good stats. It has high attack, speed and health stats. If you are not sure which earth tank you should put in your team, just pick Unicron Mustang then you are good to go.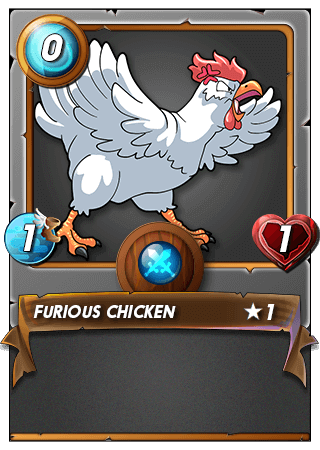 Furious Chicken is a very popular card because of its utility. It only has 1 speed and 1 health, but since it costs no mana it can really be put anywhere anytime. It can fill up an empty spot and take some damage. It is especially great when used with Mylor, because it can give the enemy one more thorns attack!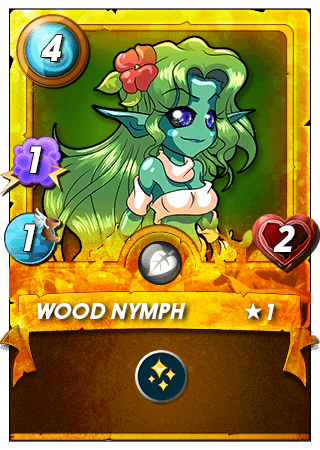 Wood Nymph is an earth healer, and healers are important and helpful in many circumstances no matter what splinter they are. It can make the team much more secure. It makes the best combination with Unicorn Mustang and Mushroom Seer to counter magic enemy teams.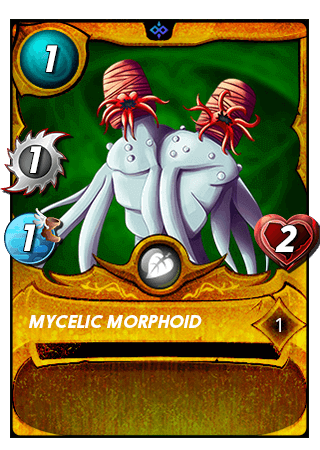 Mycelic Morphoid is a 1 mana cost filler monster in earth splinter. Since it is a melee monster, it cannot be used as a snipe blocker but it can be an opportunity and/or sneak attack blocker. It can also be used as a tank in the little league ruleset if you'd like. 
Click the image above and watch the battle! 
■ Tell us about your lineup. Explain why you put each card in that position and why they are a good fit with the monster. 
I usually prefer to fill up all the 6 spots with monsters when the ruleset is 'Holy Protection'. However, in earth splinter the combination of 'Mylor Crowling + Unicorn Mustang + Wood Nymph' is powerful. The weakness of this combination though is opportunity, sneak and snipe attacks. I had to protect Wood Nymph as well as possible, so I put it in between Furious Chicken and Mycelic Morphoid. In this battle, the ruleset bought me a few more turns to protect Wood Nymph from sneak attacks.   
■ Did your strategy work? What will you try differently next time?
The ruleset really helped me win the battle. If the ruleset was not the 'Holy Protection' and if the opponent used Death Elemental instead of Life Sapper, I might have lost the battle, because Wood Nymph is very weak against sneak, snipe and opportunity attacks.
■ Do you like the monster? Why or why not?
Although Wood Nymph is weak against those attacks mentioned above, it is an important card in earth splinter. Now we have a new healer 'Goblin Psychic' in earth splinter and maybe Wood Nymph is or will be less popular, however, unlike Goblin Psychic, Wood Nymph can be used in the little league ruleset. I personally like to make teams with 2 healers, so Wood Nymph is still a valuable card for me.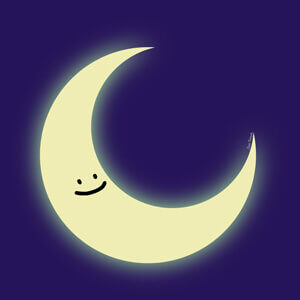 I'm really enjoying the game! All the beautiful cards, strategies and battles are fun and exciting. Are you also enjoying the game? Aren't you playing the game yet? If you aren't, come join us here. It is so much fun! You will love it!
In the next article, I will talk about other monsters and battles. Stay tuned! See ya.
#splinterlands #play2earn @splinterlands @play2earn