Blockchain games are on 🔥🔥 these days and Splinterlands is one of them. Splinterlands is one of my favorite games so far. If you are new to this game, read this. In this splinterlands review, I am going to share one of the gameplays and talk about some cards I used. Hope you enjoy it!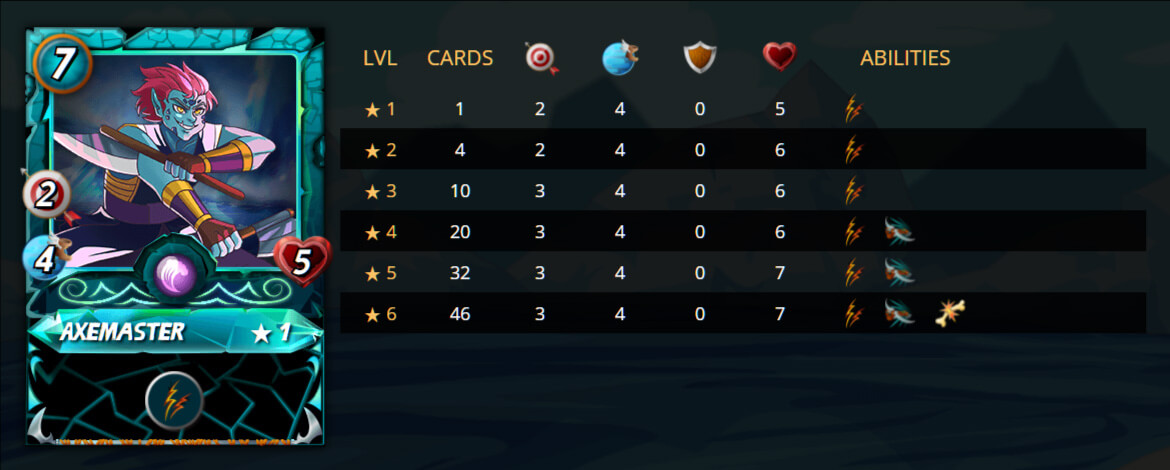 Axemaster is an epic water ranged attacker with the double strike ability. It has 2 ranged attack on level 1, so it basically deals 4 damage every turn, which is very powerful. Other stats are pretty good too. 4 speed is quite high and nice, and 5 health is fine. It gets 2 more abilities on higher levels, which are close range and cripple, but these are available in and above the gold league. In the silver league, max level 3 Axemaster can be used, and it has 3 ranged attacks on level 3. It means it can deal 6 damage every turn on level 3.
 Click the image above and watch the battle!
The battle was held in the silver league. The mana cap was 13 and the rulesets were 'Unprotected' and 'Holy Protection'. I picked a Bortus team with Axemaster as my main and only attacker. The cards that I used were;
– Bortus
– Furious Chicken  
– Albatross
– Kelp Initiate
– Axemaster 

The enemy team was a simple Mylor team with Unicorn Mustang. The cards that the opponent used were;
– Mylor Crowling
– Unicorn Mustang  
– Goblin Dartling
– Furious Chicken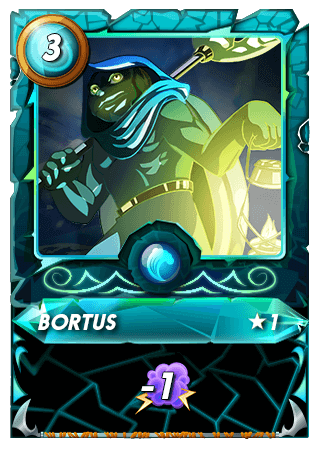 Bortus is a water summoner and it reduces enemy's magic attack by 1. It is one of the best cards to counter enemy magic teams. There is a great synergy when Bortus is used with monsters with the void ability such as Oshannus or Torhilo.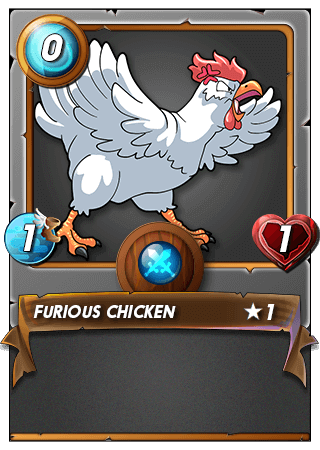 Furious Chicken is a very popular card because of its utility. It only has 1 speed and 1 health, but since it costs no mana it can really be put anywhere anytime. It can fill up an empty spot and take some damage. It is especially great when used with Mylor, because it can give the enemy one more thorns attack!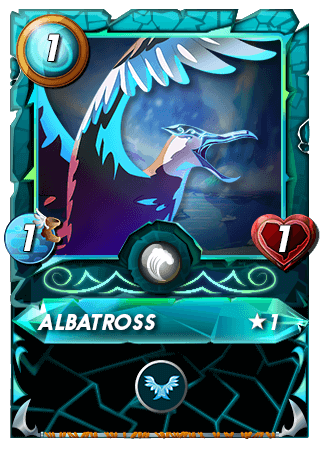 Albatross costs only 1 mana and its usage is somewhat similar to Creeping Ooze. It has 1 speed and 1 health on level 1. It also has flying ability but don't expect too much for Albatross to evade attacks. But it is a good filler monster.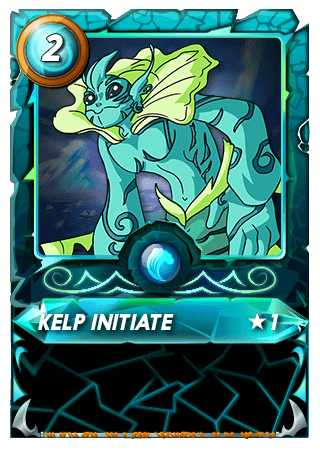 Kelp Initiate is a very interesting card. It only costs 2 mana, doesn't have any attack stat, and has 5 speed and 5 health on level 1. 5 health with only 2 mana cost is quite big, and due to its high speed, it evades attacks time to time. It is not one of the essential cards, however, it is definitely a high utility card and can be helpful in many situations.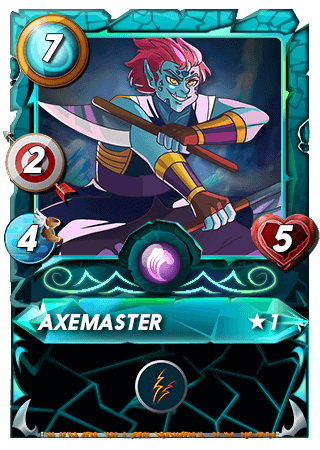 Axemaster is a very powerful ranged attacker with the double strike ability, and it is my favorite water monster. Because of its ability, it basically deals 4 damage every turn. It also has high speed, and you can often kill an enemy tank even before it attacks back.  
Click the image above and watch the battle! 
■ Tell us about your lineup. Explain why you put each card in that position and why they are a good fit with the monster. 
One of the rulesets was 'holy protection' and it gives the divine shield to every monster. Since the divine shield ignores damage no matter how big it is, I like to put as many monsters as possible with lower mana costs on my team. In this battle, I placed lower mana cost monsters in the front which were Furious Chicken, Albatross, and Kelp Initiate.  Axemaster was my only attacker and it was placed in the backend. Axemaster is especially the better attacker in the holy protection ruleset because of its double strike ability. Other monsters have to wait another turn after destroying the divine shield, but Axemaster can destroy the divine shield and attack the enemy in one turn. 
■ Did your strategy work? What will you try differently next time?
My strategy was kind of a gamble because if my little monsters in the front are all killed, Axemaster becomes a sitting duck. However, luckily and with the help of the ruleset, little monsters in the front could hold damage while Axemaster was finishing the enemy monsters.
■ Do you like the monster? Why or why not?
Axemaster is my favorite water monster and I put it in my water team most of the time. It is fast and powerful, and the double strike ability is very cool. I hope I can make it to a higher level and get more attack stat and other abilities as well.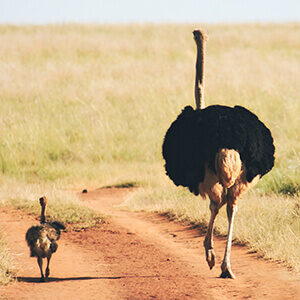 I'm really enjoying the game! All the beautiful cards, strategies and battles are fun and exciting. Are you also enjoying the game? Aren't you playing the game yet? If you aren't, come join us here. It is so much fun! You will love it!
In the next article, I will talk about other monsters and battles. Stay tuned! See ya.
#splinterlands #play2earn @splinterlands @play2earn