Blockchain games are on 🔥🔥 these days and Splinterlands is one of them. Splinterlands is one of my favorite games so far. If you are new to this game, read this. In this splinterlands review, I am going to share one of the gameplays and talk about some cards I used. Hope you enjoy it!
Featured Card: Spineback Turtle
Spineback Turtle is a common water tank that only costs 4 mana. It doesn't have any ability until level 3 and it gets the thorns ability on level 4.  Max level 5 Spineback Turtle can be used in the silver league. For level 5 Spineback Turtle, you need 25 beta cards or 19 alpha cards.
 Click the image above and watch the battle!
The battle was held in the silver league. The mana cap was 25 and the rulesets were 'Reverse Speed' and 'Stampede'. I picked a dragon team with water splinter cards. The cards that I used were;
– Kretch Tallvor
– Sea Monster
– Captain's Ghost
– Furious Chicken 
– Crustacean King
– Spineback Turtle 

The enemy team was a water team with Kelya as a summoner. The cards that the opponent used were;
– Kelya Frendul 
– Furious Chicken 
– Hardy Stonefish
– Djinn Oshannus
– Deeplurker 
– Coral Wraith
– Ice Pixie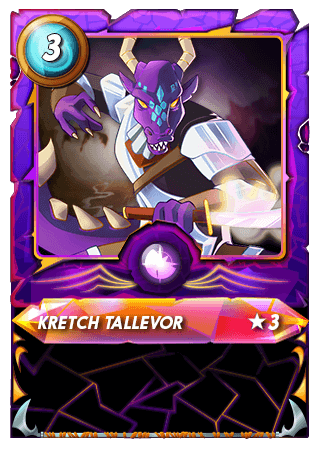 Kretch Tallevor is a very simple summoner with no ability. Cheaper Dragon summoners usually cost 4~5 mana, however Kretch only costs 3 mana. This saved mana may be used to place one more monster.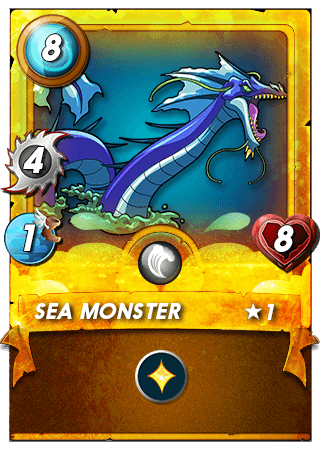 Sea Monster is a strong tank which is useful in many different situations. Because of its heal ability, it is useful in the 'earthquake' and the 'poison' ruleset, and it can make a great synergy with healers. Due to its low speed, it is powerful in the 'reverse speed' ruleset. Its high attack stat is good for the 'enrage' ruleset as well.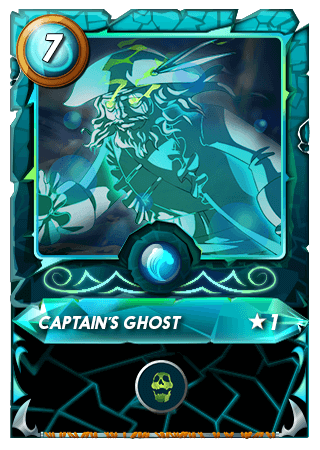 Captain's Ghost is a water magic attacker with the affliction ability. The affliction ability is powerful when dealing with enemy teams with healing abilities. But it is not the panacea because affliction is applied only 50% of the time when the monster hits the enemy. Sometimes the monster is finished off even before it applies affliction to enemies.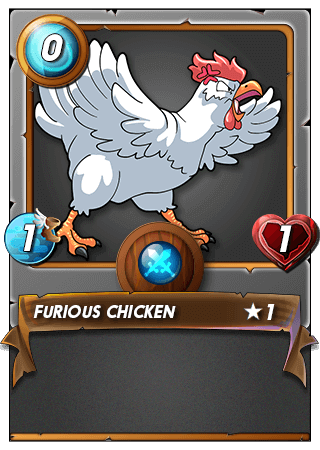 Furious Chicken is a very popular card because of its utility. It only has 1 speed and 1 health, but since it costs no mana it can really be put anywhere anytime. It can fill up an empty spot and take some damage. It is especially great when used with Mylor, because it can give the enemy one more thorns attack!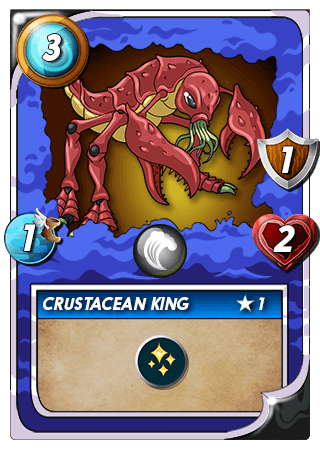 Crustacean King is a water healer with no attack. It gets 1 ranged attack on level 3. It became less popular after the new healer(Merdaali Guardian) from Chaos Legion emerged. However, Crustacean King has 1 shield unlike Merdaali and sometimes it is better to have 2 healers, so I think it is still useful.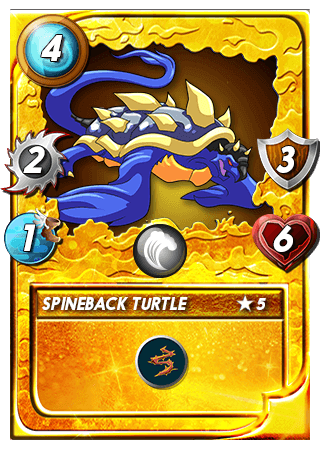 Spineback Turtle is a low mana cost melee tank. It has relatively high health for low mana monsters and it gets the thorns ability on level 4. It can be used as a main tank or sneak attack blocker in the back-end of the team. Either way it can be a good tank especially in the little league ruleset.
Click the image above and watch the battle! 
■ Tell us about your lineup. Explain why you put each card in that position and why they are a good fit with the monster. 
Since one of the rulesets was 'reverse speed', I picked monsters with 1 speed. I placed Sea Monster in the front end as my main tank. Captain's Ghost was in second place as a main attacker and also as a sub tank. Furious Chicken was in front of Crustacean King because Crustacean King was vulnerable to opportunity attacks. I was hoping that Furious Chicken could keep Crustacean King alive for one more turn. Spineback Turtle was in the back end as a possible sneak attack blocker.   
■ Did your strategy work? What will you try differently next time?
Although the enemy had a sneak attacker, it was a magic attacker, not a melee attacker. So Spineback Turtle's thorns didn't really do much but its high health protected Crustacean King from sneak attacks. My team would've been stronger, if I picked a stronger summoner. However, Kretch was the only higher level summoner I had, so I had to stick to him.  
■ Do you like the monster? Why or why not?
Spineback Turtle is a good tank and it was popular when the beta cards were still in starter cards. I want to get level 5 Spineback Turtle but there are lots of cheaper newer cards that I need to buy first. So Spineback has to wait.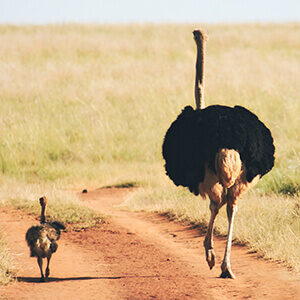 I'm really enjoying the game! All the beautiful cards, strategies and battles are fun and exciting. Are you also enjoying the game? Aren't you playing the game yet? If you aren't, come join us here. It is so much fun! You will love it!
In the next article, I will talk about other monsters and battles. Stay tuned! See ya.
#splinterlands #play2earn @splinterlands @play2earn